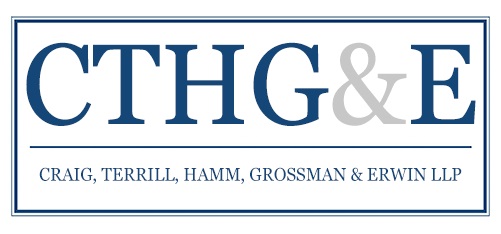 Law Office – Contact Us Today
Looking for a reliable lawyer office in the area? Craig, Terrill, Hamm, Grossman & Erwin, LLP's law office is located in Lubbock, TX. Our firm is known for providing quality legal services to all our clients. Find out more today by reaching out to us through the following:
Give Us a Call
Phone: 806-744-3232
Send Us a Fax
Fax: 806-744-2211
Send Us a Mail
Mailing Address: 9816 Slide Road, Suite 201
Lubbock, Texas, 79424
We'll happily assist you with your needs, and we'll do our best to help you out.