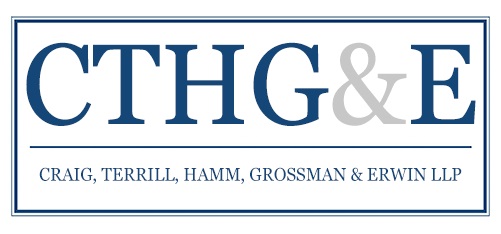 Terry L. Grantham (1956 – 2012)
Partner
The Terry Lee Grantham Memorial Award was endowed through the Texas Bar Foundation in 2014 by Terry Lee Grantham's family and friends who were so richly blessed by his love, friendship and presence in their lives. The award is given in memory of Terry.  As an enduring tribute to Terry's life and work in the practice of law, this award is made annually to an outstanding Texas lawyer. The award celebrates Terry's life as a gifted and committed man and lawyer who devoted himself completely to every task he undertook. Each recipient of this award must exemplify the qualities of an accomplished, talented and dedicated practitioner, a servant of the profession and an advocate for those we serve, demonstrating dedication and service with the same passion that defined Terry's life and work.  In addition, the Texas Tech University School of Law will receive the cash portion of the award for student scholarships in the study of energy law, Terry's primary area of practice.
Past Recipients of the Terry Lee Grantham Memorial Award:
2015   Harrell Feldt, Kerrville
2016   Forrest Bowers, Lubbock
2017   Otway B. Denny, Jr., Houston
Terry Lee Grantham was born September 29, 1956 to Buddie and Shirley Grantham in San Antonio, TX. He passed away peacefully on December 6, 2012 after a short but valiant fight against colon cancer. Terry attended Coronado High School in Lubbock and then earned a B.B.A. in Finance from Texas Tech University in 1979. He was a proud member of the Phi Gamma Delta Fraternity while at Texas Tech, and remained active as an alumni, serving on their Board of Chapter Advisors where he was able to mentor many young men through the years. He received his law degree from Texas Tech School of Law and was admitted to the Texas Bar in 1982. He was a devoted Red Raider and was the consummate tailgate planner, hosting and welcoming literally dozens of friends and family to his tailgate party each home TTU game for 20 years. He married the love of his life, LeAnn Martin in 1979 and they raised three sons, Cole Davis Grantham of Lubbock, Corbin Lee Grantham of Fort Worth, and Cason Cash Grantham of Lubbock. Terry was a coach and Director for the Lubbock Youth Football League and the Western Little League for many years as their sons participated in baseball and football. He and LeAnn were also avid fans of their sons' friends' sports careers.
Terry was a partner at Craig, Terrill, Hamm, Grossman & Erwin, LLP, where he specialized in real estate and oil and gas law. He was a member of the Lubbock County Bar Association, and the College of the State Bar of Texas. He was an adjunct professor of Law at TTU, and co-authored 2 publications, Overview of Home Equity Loans Home Equity Lines of Credit, and Reverse Mortgage Lending (2008) and Ten Things Every Foreclosure Trustee Needs to Know (2009). He was Past Chair of Sections 16A & 16B-Unauthorized Practice of Law Committee. Terry also owned West Texas Title Company and was very involved and well-respected in the Title Business. He was a member of the Texas Association of Abstractors and Title Agents, serving as President (2000-2001), on the Board of Directors (2000-2004), and as Director of Area I (2006-Present). He was a member of the Texas Land Title Association, serving on numerous committees and then as President in 2003-2004 and was awarded Title Man of the Year. He was also a member of the Independent Title Agents of Texas and served as President in 2008-2009. He was also a member of the Texas Land Title PAC. He was recently appointed to the Texas Tech Law School Foundation. He served for 20 years on the Board of Directors of First Bank and Trust of Lubbock and served as the Chairman of the Compliance Committee of the Board.
Terry's family wishes to thank the extraordinary friends who gave of themselves unselfishly, tirelessly and lovingly during his illness. Terry was loved for his smart wit, his infectious laugh, his magnanimous support to those he cared for, his intelligence and professionalism and for being the life of the party. He loved deeply and was loved deeply in return.