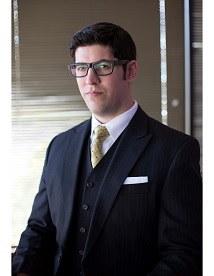 B. Blaze Taylor
Associate
Licensed in Texas
Practice Areas:

Contact Information:

First Bank Centre
9816 Slide Road, Suite 201
Lubbock, Texas 79424
Phone: (806) 744-3232
Fax: (806) 744-2211
Education
Preparatory education: Lubbock Christian University (B.B.A. Economics, 2012)
The Washington Center (DC) (Advanced Certificate—Political Economy)
Legal education: Pepperdine University School of Law (J.D., 2016).
Admitted
State Bar of Texas, 2017
Admitted to the Northern, Western, Southern, and Eastern United States District & Bankruptcy Courts of Texas
Professional Associations & Community Involvement
Lubbock Area Bar Association
Texas Association of Defense Counsel
Texas Bar Association
Texas Trial Lawyers Association
Texas Young Lawyers Association
Texas Bar College
Texas Bar Litigation Section
Texas Bar Corporate Counsel Section
American Bar Association; Lubbock Christian University (Clinical Professor of Law)
City of Lubbock Veterans Advisory Committee (2016 – 2018)
U.S. Army Scout (RECON) (2004 – 2009).